Bellevue, Idaho
Deputy Marshal Nate Silvester of the Bellevue Marshal's Office did what many cops have wanted to do – publicly stand against Lebron James.
Lebron, a professional basketball player for the Los Angeles Lakers, posted the photo of an officer who shot and killed a knife wielding 16-year-old who was actively attacking other subjects. Along with this photo, Lebron posted the text "YOU'RE NEXT" along with an hourglass emoji, and the hashtag "#ACCOUNTABILITY".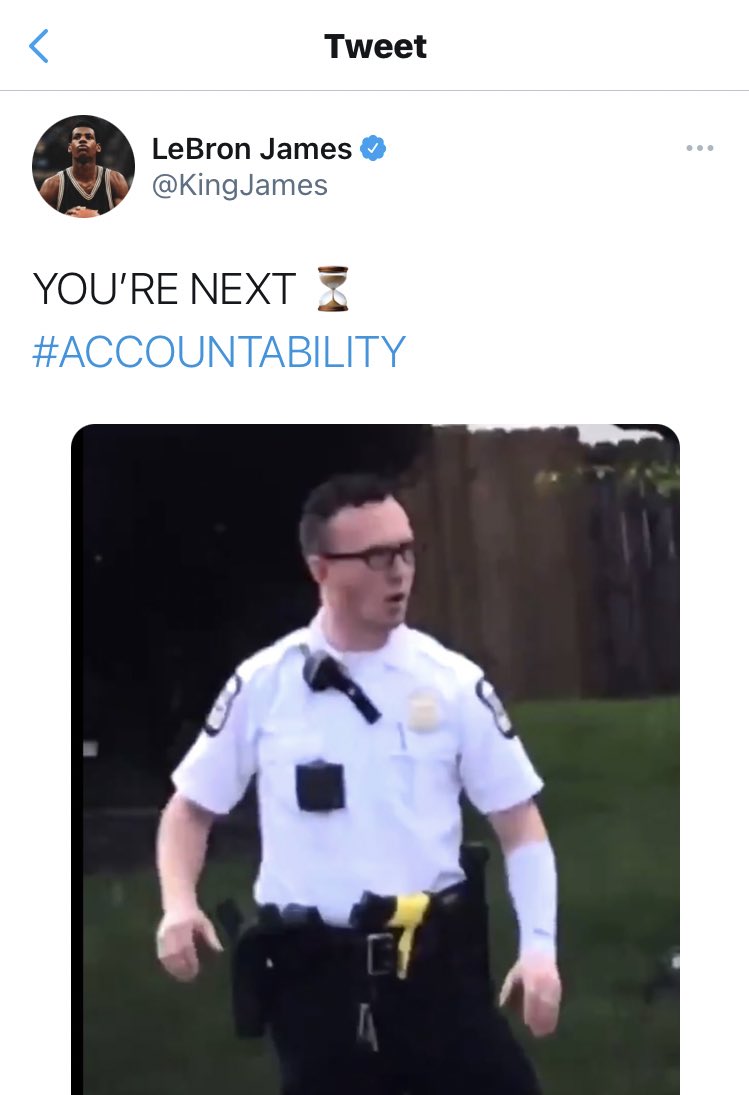 Shortly after the Tweet was posted, it was deleted.
That is when the public, including police officers, started cracking jokes at Lebron. One of which, came from Deputy Silvester, who posted his TikTok. In the TikTok clip, Silvester jokingly picks up the phone to ask Lebron what he should do regarding a violent suspect.
After Deputy Silvester's TikTok went viral, his department posted a public "damage control" which obviously came off as unsupportive of their Deputy. Silvester was also placed on administrative leave as the department investigates internally. The comments on the Bellevue Marshal's Office post, which has since reached 6,200 comments as of this article, are filled with supportive comments from the public, and other police officers.
That is when a GoFundMe was posted for Deputy Silvester. Since April 27, 2021, the fundraiser has reached a whopping $507,266.00 as of this article. Deputy Silvester still actively posts on his TikTok account, and has reached a book deal according to the East Idaho News.
This article will be updated as more information is released.